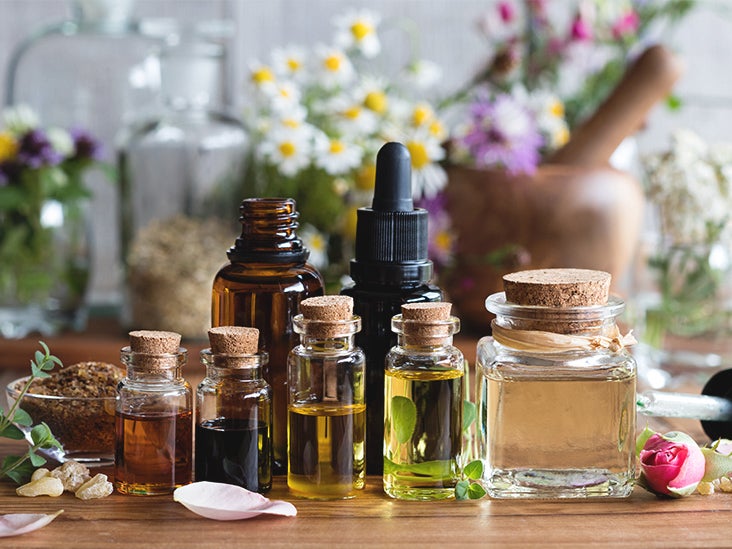 Essential oils are a gentle and effective way to support both immune function and emotions. They have not only energetic, yet biological actions which can create shifts in mood and behavior, affecting the Central Nervous System and strengthening lung and immune function!
Not all essential oils are created equal. When selecting an oil, I choose a brand that focuses on premium plant quality—its purity, authenticity, how it's cultivated, harvested and processed. My go-to brand is Snow Lotus Essential Oils but there are many comparable brands like Young Living and DoTerra.
There are a couple of different absorption pathways in which we can use essential oils.  Direct inhalation through the olfactory pathway (nose, throat, lungs and breath) that sends a chemical message to the brain to release hormones and chemical messengers that can have an immediate effect on mood and emotions. Another example of direct inhalation is through a diffusor with steam or vapor into the air and can support both upper and lower respiratory health. Lastly, dermal absorption is direct application to the skin. I use specific Acupuncture points coupled with gentle pressure to stimulate the point. There are a variety of factors that affect dermal absorption, the most important being when using an essential oil, if it has been diluted or mixed with a carrier oil for safer, more effective absorption. I like to use oils that have been already blended with a carrier oil like jojoba so that there is no issue with sensitivities with dermal application.
Right now, my top 3 picks for oils that have a dual function of supporting both the immune system and balancing stress/emotions are Rosemary, Black Spruce and Bergamot.  All of these oils are safe to use directly on the skin in tandem with Acupressure. I recommend applying 2-3 drops to your index fingers, rubbing them together,  placing your fingers to the specific Acupuncture point and holding the point for 40-60 seconds.
Rosemary is in the sweet and pungent category which means has an affinity for the lungs by warming and raising Qi, expanding the diaphragm and nourishing the lungs. This oil acts as an expectorant for phlegm and mucus, opening the sinuses and treats colds, flu, asthma and upper respiratory infections. In addition, the added benefits are increasing focus and memory as well as mental exhaustion, depression, insecurity and grief. Two Acupuncture points that are great for applying Rosemary to are:
Central Treasury–Lung 1
Inspiration, connection to our Being, breath and receptivity.
Strengthens Lung Qi, increases our protective Qi and strengthens immune system.
Large Intestine 11–Pool at the Bend
Tonifies Lung Qi, strengthens immunity, addresses pathogenic heat and has a defensive and protective function.
Next up is Black Spruce, which is in the pungent and woody category and has the dual functions of supporting both the lungs and kidneys by expanding and warming the upper body while creating a centering, stabilizing and grounding, energetic effect. Black Spruce strengthens the immune system and addresses acute and chronic respiratory infections, wheezing, chest tightness, cough and congestion. This oil also addresses adrenal burnout, exhaustion, depression, grief and despair. It has a lovely affinity for the lungs and kidneys by balancing the metal and water elements!
Stomach 36–Three Mile Leg
Builds immunity, calms the CNS, supports digestion.
Last but not least, one of my all time favorite essential oils: Bergamot. Sweet and lemony, Bergamot is harmonizing, nourishing, clears heat, relaxes and disperses energy. This oil has both antibacterial and antiviral properties, can reduce a fever and supports respiratory function. Regarding emotional balance, it can ease tension, anxiety, depression, anger and frustration. Bergamot creates presence, balances the left and right hemispheres of the brain, calms the mind and can stop negative thought patterns.
Ear Shen Men
Powerful point to reduce pain, inflammation, balances the CNS and grounds tense energy from the upper body.
Essential oils are the very essence of a plant–their pure potential and Qi energy! By connecting to how essential oils effect specific organ systems and functions in the body, we can be proactive in strengthening our immune system and easing stress mentally, emotionally and physically.