Anyone else burning up?!?!
I should get a t-shirt with this printed on it. It all started 4 years ago at the age of 46. Out of nowhere, constant hot flashes all day for a week in the dead of July. Then they were gone as quickly as their onset.
Over the past 3 years, I've been experiencing intermittent, temperature fluctuations like hot flashes and night sweats with disrupted sleep, irritability, anger, some anxiety and fatigue–all symptoms of my body's hormones transitioning from perimenopause to full blown menopause. 
Perimenopause means "around menopause," and it's a transitional phase of life when a woman's cycle is still occurring but ovarian function declines and estrogen levels begin to drop. According to Chinese Medicine, the decline of estrogen is related to the function of the Kidney organ system responsible for hormone balancing and women's reproductive health. 
Some women experience only mild symptoms during perimenopause, while others notice significant physical, emotional and psychological changes as their body begins to feel the effects of the decline of estrogen. Periods often become irregular and menstrual cycles shorter. Hot flashes and night sweats can begin years before the onset of menopause. Yay! Mood changes, disrupted sleep patterns and brain fog are common, as are fatigue, weight gain, hair loss and dryness. Acupuncture and Traditional Chinese Medicine can provide significant relief for some of the most problematic symptoms of perimenopause and menopause, without the potential side effects of medications.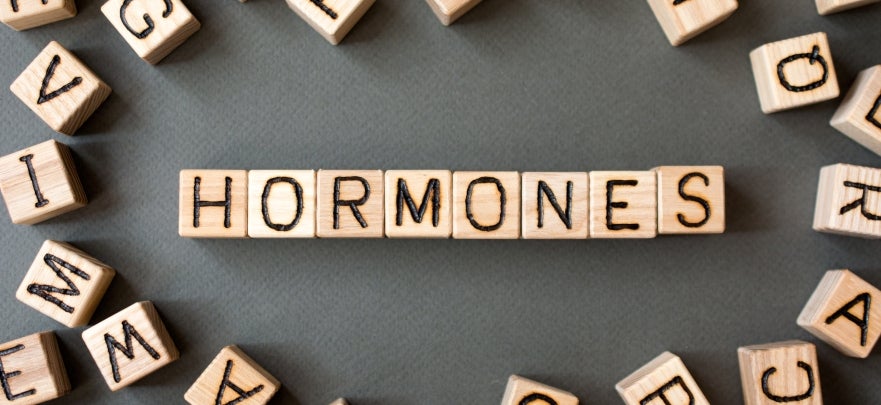 According to TCM, the body's hormonal cycles are closely related to the energy of the Liver and Kidney organ systems. The Liver is responsible for the circulation of blood, oxygen and lymph that controls menstruation. The Kidneys store Jing, or vital essence, which naturally declines as we age. The TCM approach to treating perimenopause/menopause usually involves supporting both the Kidneys and the Liver.
Let's take a look at perimenopause/menopause through the lens of Acupuncture and Chinese Medicine which can help ease the transition by mitigating symptoms and restoring balance.
Hot Flashes/Night Sweats
These were the first symptoms I experienced before my monthly cycle started to change. Hot flashes occur when the body's cooling, yin energy declines. As a result, an excess of the body's warming, yang energy ascends upward causing heat sensations and flushing of the face, neck and chest. Going back to the balance of yin and yang: yin is dominant at night and yang by day. If the body's yin energy isn't sufficient to ground the yang, yang energy will naturally rise up through the body, causing night sweats. The TCM approach is to nourish and replenish the body's yin energy so it balances yang, while clearing excess heat. 
Acupuncture can help cool you down by promoting blood flow, decreasing inflammation, stimulating the release of endorphins and regulating the hypothalamus, your body's internal thermostat. A study performed to investigate the efficacy of Acupuncture for women with moderate-to-severe menopausal symptoms concluded that at 6 weeks, 80% of participants receiving treatment felt that sessions had helped manage hot flashes and night sweats.https://www.bmj.com/company/newsroom/acupuncture-may-ease-troublesome-menopausal-symptoms/
Cycle Changes
Menstrual cycle changes are often an early indicator of perimenopause. Skipped periods, shorter cycles and heavier or lighter periods are all pretty common. Acupuncture can help regulate your periods by increasing blood flow to the ovaries and uterus and by regulating the feedback loop (hypothalamus-pituitary-ovarian axis) otherwise known as HPO axis that controls women's reproductive health and hormones. In addition to the Liver organ system that controls menstrual cycles and stores the blood, treatment may also involve supporting the Spleen and Heart organ systems.
Feeling Moody?
Irritability, anxiety, depression and anger—all of these are affected by hormonal changes during perimenopause that can have a significant impact on your emotional stability. Estrogen influences the production of dopamine and serotonin that promote feelings of happiness and well being. Declining estrogen = decreased dopamine/serotonin levels = mood instability.
According to TCM, the Liver organ system is at the root of perimenopausal mood fluctuations. When the Liver system is out of balance, you'll have greater variations in your hormone levels. And because each organ system has an associated emotion, it's no wonder women can experience multiple emotions at this time. Feeling irritable or angry? That's your Liver talking. Feeling anxious? The Kidney and Heart organ systems may be out of balance.
Experiencing depression? Although the Liver organ system regulates the smooth flow of Qi and blood throughout the body which underlies depression, a combination of imbalances of other organ systems like the Spleen, Kidney and Heart all play a role. Acupuncture is highly effective at balancing not only the Liver organ system, yet all organ systems and stabilizing mood. In addition to treating irritability, rage and anger, treatments address depression and anxiety.
Fatigue
During the last 6 months, I've been exhausted. Not just tired but worn out. Fatigue during perimenopause/menopause can be caused by a combination of factors, including changes in hormone levels that not only affect energy but what I crave the most these days…..sleep.
When treating fatigue, Acupuncture treatments focus on the digestive system and the Kidney organ system. The Spleen and Stomach are at the root production of Qi— extracting nutrients from our food to fuel our body's metabolic processes. When the digestive system is weak, we have to sink into our reserves known as Jing, which is stored in the Kidneys. Unlike nutrients from food that replenishes our bodies, Jing naturally declines as we age. What does this mean? A healthy digestive system is everything! Balanced Spleen and Stomach functions improves our energy, supports healthy Kidney function, can slow down premature aging and improves sleep. The key to addressing balanced energy levels and sleep is a strong, healthy digestive system that supports healthy Kidney function.
Hormone changes are a natural part of life and can be a great opportunity to engage and connect more deeply with the wisdom of your body. Acupuncture and Chinese Medicine are a safe, effective, gentle and holistic approach to managing the transition with graceful intention. For more information or to schedule an appointment, contact us at Michigan Associates of Acupuncture and Integrative Medicine!